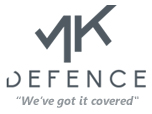 Welcome to MKD, a Canadian company that specializes in providing exceptional International business development, sales, and marketing support services to clients seeking to expand their operations in the Middle East and Africa regions. Our team of experienced professionals is well-versed in the local business culture and dynamics of these regions, and we leverage our expertise to deliver bespoke solutions tailored to the unique needs of our clients.
We understand that navigating the business landscape of the Middle East and Africa can be challenging, which is why we provide comprehensive market research, lead generation, and sales support services to our clients. Our commitment to excellence and attention to detail have earned us a reputation for delivering exceptional results that exceed our clients' expectations.

At MKD, we are proud of our partnerships with businesses across various industries, including manufacturing, software, and technology. We work closely with our clients to understand their needs, identify opportunities, and develop successful strategies to pursue them. Our proven track record of success has made us a trusted partner for companies looking to establish a foothold in the Middle East and Africa markets since 2007.